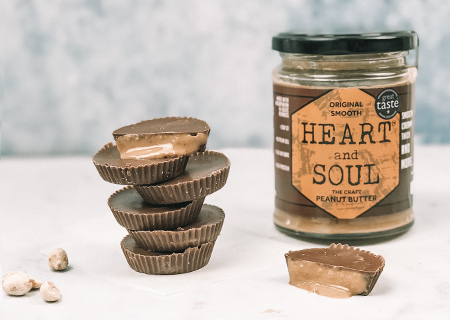 Heart and Soul are on a mission to bring love and joy by creating the best craft nut butters. We have taken the best peanuts and combined them with MCT oil and yacon syrup to provide a healthier, tastier peanut butter packed in glass not plastic.
We either produce the best or nothing.
And customers love it - which is why we are launching this campaign as we want you to be part of our journey and help us grow.
Disrupting the craft peanut butter market
Heart and Soul has an award winning range of craft peanut butters having won 3 Great Taste Awards. We manufacture our products in our own Salsa approved factory which means we have control over quality and our ability to scale.
Our team is second to none, driven by passionate founders Adem and Asli who are bound by the mission to challenge the peanut butter market with love and joy.